Machine or scissors after all?
Are you interested in buying clippers or shears for haircuts?
Both of these tools have their advantages and disadvantages.
The right cutting tool depends on your skill level and the type of haircut you are doing.

The clipper or hairdresser and the clippers are two of the basic tools of a hairdresser.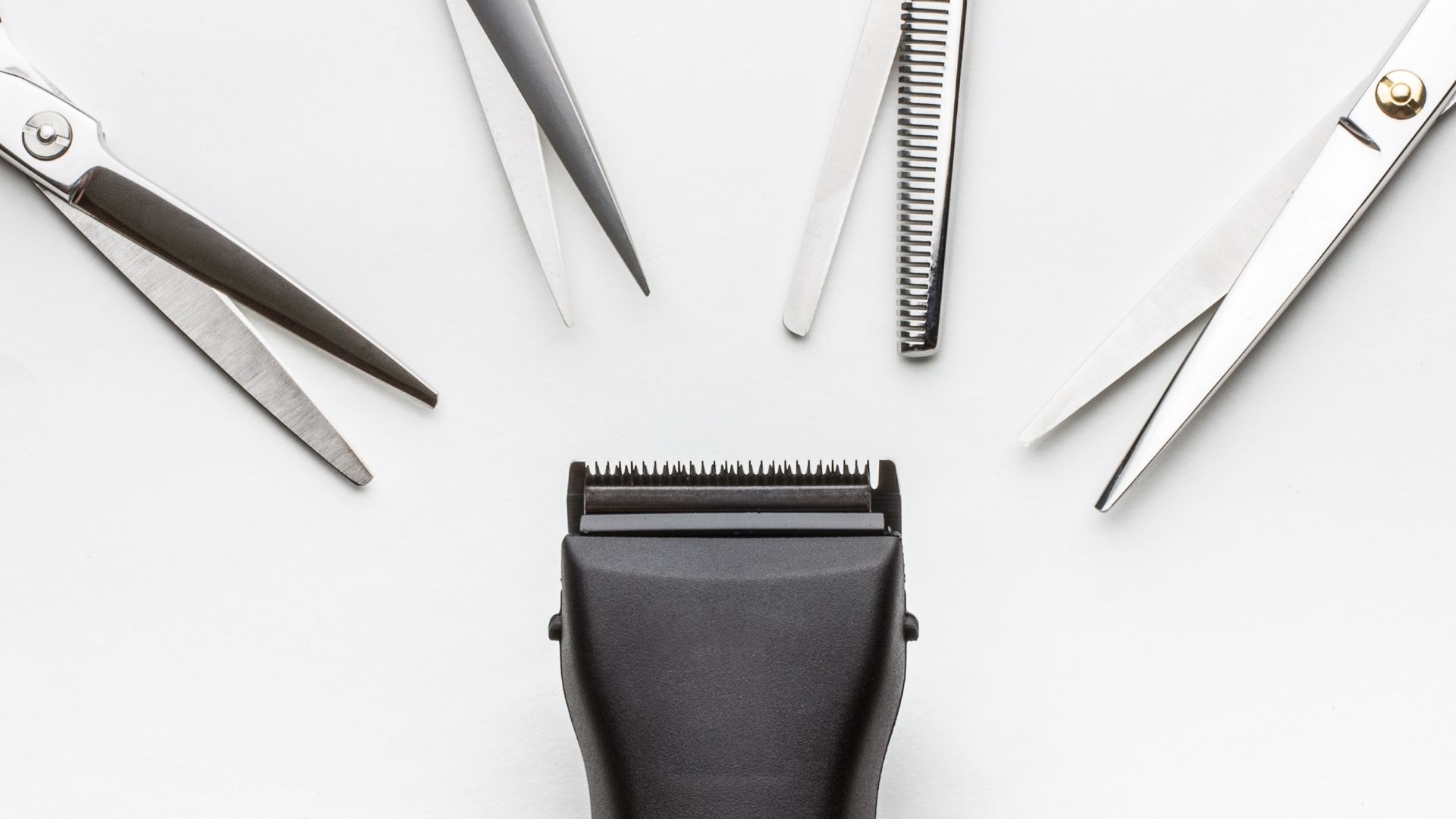 But which one is easier to learn to use?
The clippers are an electric razor specifically designed to cut hair.
These devices have a series of sharpened blades inside a housing.
A motor moves them quickly from one side to the other, cutting the hairs.
Each clipper usually contains guards of different lengths.
These protect the scalp and determine the length of the hair.
The first manual machine was invented in 1850 by a Serbian barber.

Technically, you can cut any length of hair, however, these are best used in short haircuts.
Machine haircuts look quick and simple. Of course not!
In recent years, with the fashion that brought the fade, it is good for the hairdresser to be experienced, because the errors in gradients are particularly obvious and noticeable in short hair.

Can a machine haircut destroy hair?
Clean, well-maintained machines leave your hair smooth in appearance and texture.
The poorly maintained machine can potentially damage the hair cortex.
So the hair growing up can be wild and maybe some hairs that were cut too short can turn around and grow inwards.
Although you can cut hair with any pair of scissors. Do not attempt…
The hairdressers' scissors are made of special quality metals.
If you maintain and sharpen them properly, they can keep their cutting quality impeccable for a very long time.
Good scissors are lightweight, with a finger rest and thumb ring for stability during trimming.
Scissors seem to have been invented about 3000 years ago in ancient Mesopotamia.
Unlike the machine, the scissors you can keep them forever.
What are scissors better at?
Yes, you can create any short haircut with just one pair of scissors. However, you need countless hours of practice.
The scissors give you the flexibility to make many different lines in haircuts and hair textures. These tend to lengthen better than clippers.
Scissors are easier to clean, sharpen and maintain.
However, because the blades do not have guards, we have to be very careful with our fingers.
The clippers are divided into three categories.
Mowing, thinning and filing.
But what should you choose for your start?
Clearly I will answer that you need both.
Each has its own utility and convenience.
If you were to make me choose between a machine and scissors I would undoubtedly choose the scissors because I have more cutting options.
Yours sincerely
Elizabeth Makri

Many more interesting articles can be found on my blog by clicking here👉 Elizabeth Makri